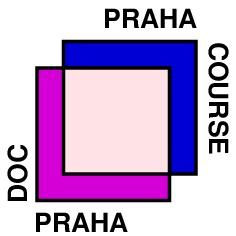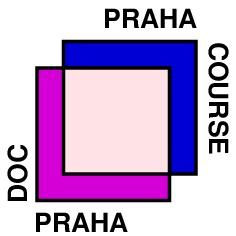 Sparsity DocCourse Prague 2018
An intensive program for senior undegraduate and graduate students devoted to study of sparse combinatorial structures in the context of model theory.
Dates:
Nov 4 - Dec 15 2018
Place:
Charles university Prague
Main Organisers:
Jaroslav Nešetřil
Assistents:
Matěj Konečný, Jan Hubička
Expected tuturials by
(Very) perliminary schedule
The lectures will take place at the building of Charles University, Malostranské náměstí, 25, Prague. We will have regular lectures at Monday, 14:00-15:30, Wednesday 10:40-12:20 and Friday 14:00-15:30. Additional lectures will be announced. Problem solving sessions will take place at afternoons on the corridor in 2nd floor.
November 1-3: P. Ossona de Mendez, Nešetřil
November 4-11: S. Torunczyk, Z. Dvořák, P. Ossona de Mendez
November 13-17: Pierre Simon
November 18-23: Ma. Pilipczuk, Mi. Pilipczuk
November 25-December 1: B. Sullivan, We will go to Český Krumlov Sunday-Wednesday.
December 2-8.: Celebration of ITI, 4 mathematical colloquias.
December 9-14:
Preparatory course
Wednesday, October 10 (Jan Hubička): Introduction to model theory part I. Recommended reading:
Wednesday, October 17 (Matěj Konečný): Introduction to model theory part II. Elementary equivalence, more on definable sets (examples and quantifier ellimination), types.
Supported by Charles University in the framework of 4EU agreement of universities Heidelberg, Paris, Prague and Warsaw. If you want to participate then please send CV and a letter of recommendation to doccourse2018@iuuk.mff.cuni.cz