Analyzing Narratives in Social Networks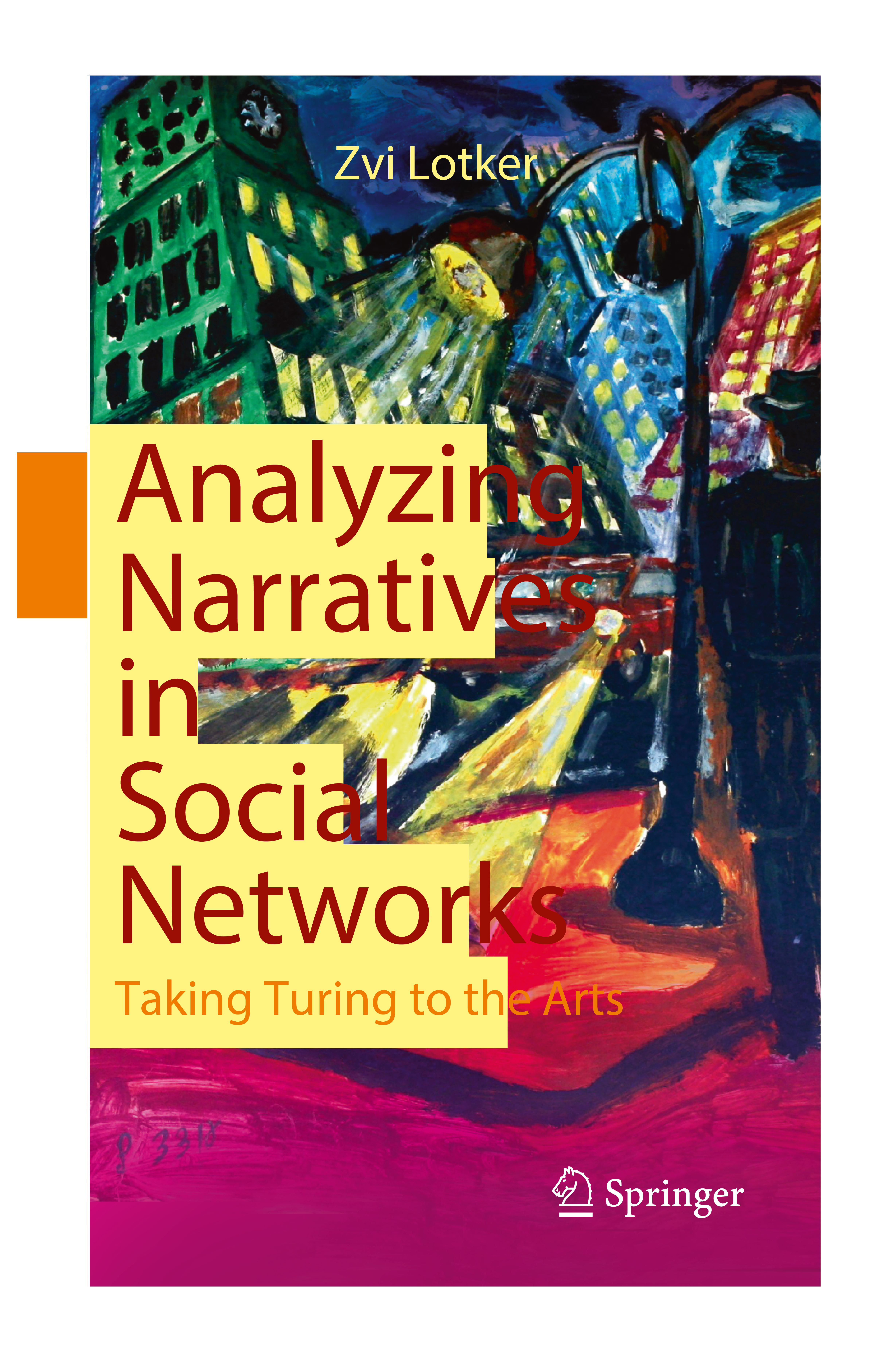 ZS 2021/2022
Four-week mini-course
November 9 - December 2, 2021
Zvi Lotker (Bar-Ilan University)
<zvi.lotker@biu.ac.il>
Time: Tue 14:00-15:15 (changed) and Thu: 15:40-17:10, starting from November 9, 2021. The time is current Prague time.
Place: Zoom: https://cesnet.zoom.us/j/97887276347
"What is a narrative?" is a central question in human existence. We will be exploring this question in this course by analyzing drama and television scripts using computational methods and models, with a focus on dynamic social networks. The lecture The series will follow the content of my book, Analyzing Narratives in Social Networks.
Sylabus
Graph in Drama.
Partition in Social Networks.
Decision Matrix and Social Rationality.
Conflict Functions.
Evolution in Time in Social Networks.
Real Functions, Time Frame, and Evolving Social Networks in High Dimension.
General Narrative Models for Machines and Points of View.
What is Evil? What is Death in Social Networks?
References
Zvi Lotker: Analyzing Narratives in Social Networks, Springer, 2021.
Organizer
Michal Koucký, IUUK