Pavel Veselý
i2
i2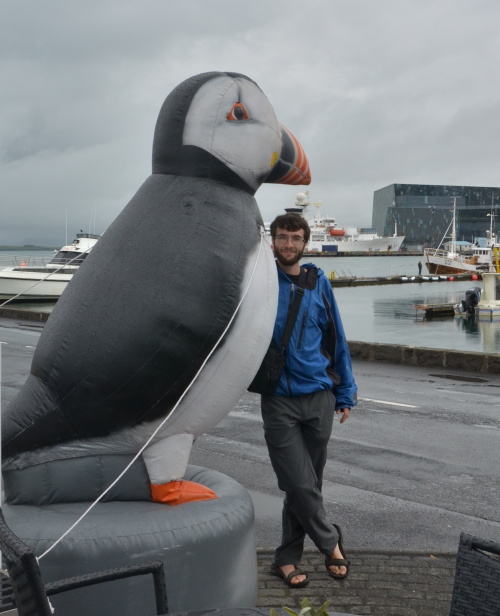 An approximation of my appearance.
Welcome to my academic homepage! I'm currently studying doctoral program Discrete Models and Algorithms at
Computer Science Institute
of
Charles University
in Prague. The institute is a part of
Faculty of Mathematics and Physics
. My advisor is professor
Jiří Sgall
and I'm also working a lot with his other Ph.D. student
Martin Böhm
Contact
Email:

vesely (guess what) iuuk.mff.cuni.cz

I'm usually sitting in the room S320.
Teaching (in Czech only) / Výuka
ZS 16/17
LS 16/17
Research interests
Mainly approximation and online algorithms, mostly some variants of scheduling and bin packing.
Techniques for designing approximation algorithms, mainly linear and semidefinite programming.
Fixed parameter tractable algorithms.
Projects
Selected work (see also publications below):
Publications
Journal papers
Conference papers
Recommended books, articles, videos etc., mosly about personal development
Course Learning how to learn – we are learning for 13-18 years, but has anybody ever told us how to do it effectively? Besides learning, they discuss some mind tricks for problem solving.
The end of procrastination (in Czech "Konec prokrastinace") – a book not only about how to tackle procrastination, but also about motivation, effective time planning, heroism (in the ordinary life) and objectivity. In English it should be available soon if not already now. Czech web page.
GrowJob institute – a company that offers lectures or workshops (in Czech) or personal consultations on personal development, such as tackling procrastination (the speaker is the author of the above mentioned book), satisfaction, focus etc. They also have some articles and videos in Czech on their webpage.
ChiRunning – a book about how to run (based on T'ai Chi).
Other stuff (life, the Universe and everything)
See (future) personal page.